The year is 2022, and 90% of the music playing on the radio will be exclusively produced in a DAW Nowadays, it is no longer necessary to record a real drum kit or bass. There are now such good VST plugins that can recreate any sound in the world (through samples or synthesis). Listeners have become accustomed to these sounds and expect them in modern productions.
Often VST plug-ins offer much more flexibility than real instruments and an incredible time saving compared to them. You don't need microphones, you don't need an acoustically optimised room and you can easily correct mistakes via MIDI without having to re-record everything.
Also interesting: The 6 Best MIDI Keyboards in 2022
Native Instruments Komplete Start: Best free VST plugin
Native Instruments Komplete is one of the most popular VST plugin manufacturers. The "Start version" is a free VST plugin that is really ingenious.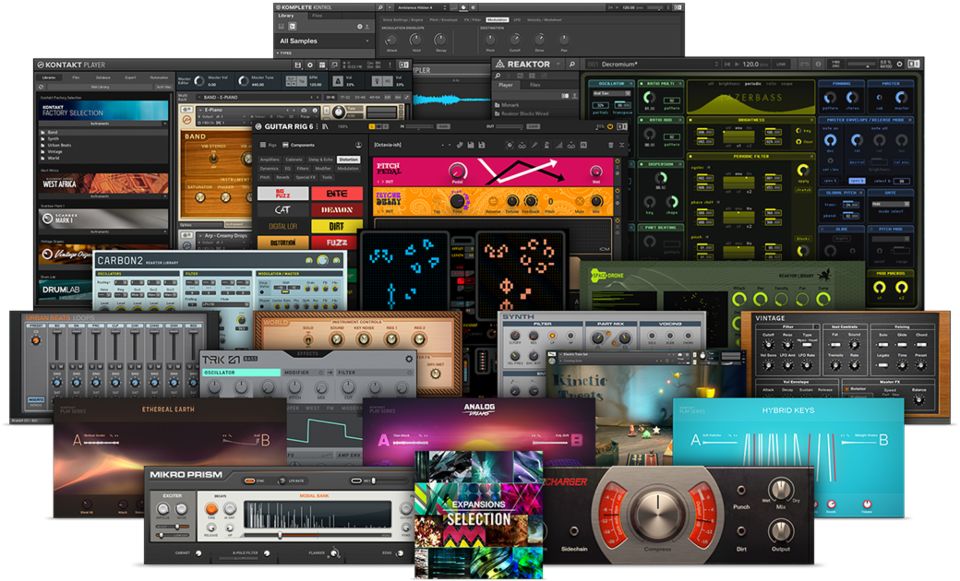 It's a 6GB package of effects, instruments, loops and samples (more than 2,000 sounds in total). It comes with Kontakt 6 Player, so you can also install other libraries from other companies.
Native Instruments offers some of the best VST plugins and sample libraries around, so you can be sure you're getting nothing but good quality.
Xfer Ott: Multiband Compressor
The Xfer OTT is a free plug-in from the same company that developed Serum, Nerve and Cthulhu. These are all excellent plug-ins that have found their way into countless productions in all genres of music. OTT has also found its way into many productions, and for good reason: it's fantastic.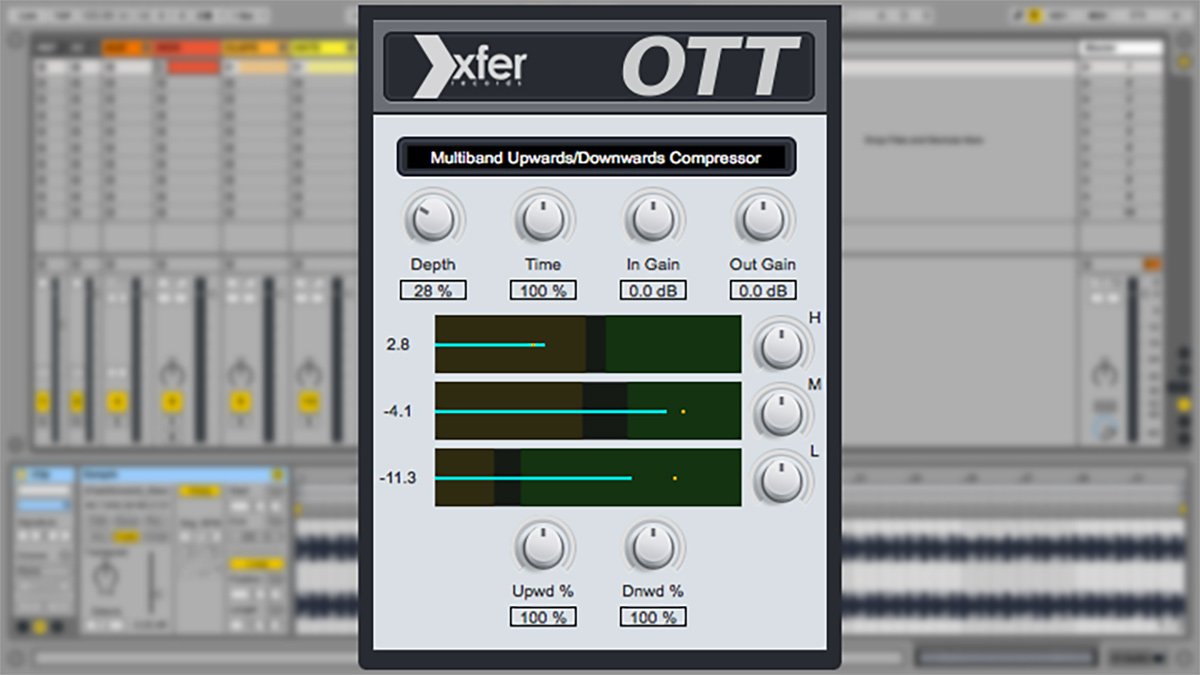 Ableton users will probably already know this effect. OTT is a technique that stands for "Over The Top" compression. As the name suggests, this is a compression technique that you can use if you really want your sound to stand out.
The main idea behind the audio effect is extreme upward and downward compression. OTT pushes the loudest parts of your sound down, while the quietest parts get louder. The result: no dynamics and an extremely squeezed sound.
Considering the high quality of Ableton's standard version, one may ask why one should rather use Xfer's OTT instead. In my opinion, there is little difference in the sound of the two plug-ins. The difference is more in the GUI.
In my opinion, everyone should own this plugin. And since it's free, there's no reason not to try it out!
Softube Saturation Knob
This simple single knob Saturation plug-in is a distortion tool that adds extra dirt and harmonics to the input signal. Softube says it's great for "fattening up bass lines, adding overtones and shine to vocals, or smashing drum loops".
You can also choose between different settings for distortion and saturation, e.g. "Keep high", "Neutral" or "Keep low".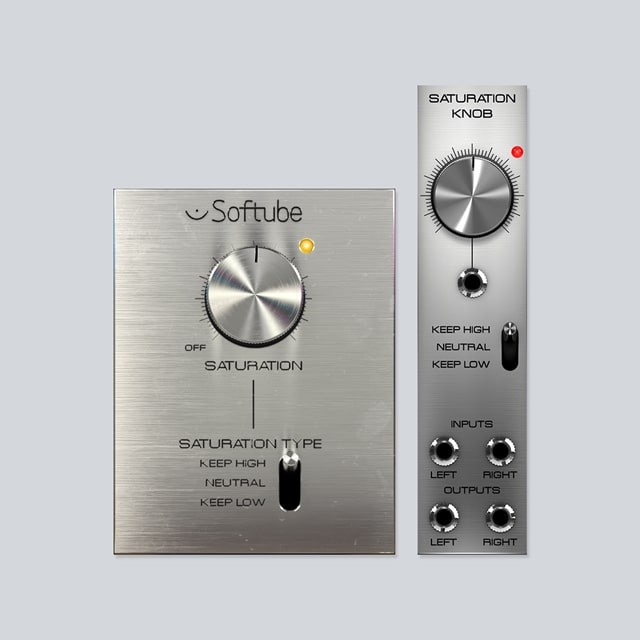 Although Softube offered it years ago for AVID Pro Tools and Presonus Studio One users, the Saturation Knob processor has been a free plugin for everyone since late 2014, regardless of the DAW they use. It supports VST, VST3, Audio Units (including M1) and AAX formats, and also works as a device in the Softube Modular Synthesizer.
Sound-wise, this plug-in is immediately convincing. From subtle saturation to drastic distortion, everything is possible. And the user-friendliness is of course another positive feature.
Valhalla Super Massive
The developers at Valhalla have a habit of creating great VST plugins and selling them at affordable prices. They also specialise in reverbs and delays. But this Plugin is really the bomb! Especially because it's 100% free.
This free VST plug-in is a combination of reverb, delay and modulation. These can be combined with each other to create "massive" reverberation rooms.
With the firm promise to "to lead our minds and music to new horizons of consciousness and experience", Valhalla Supermassive exudes "Clouds of reverb, otherworldly dealys and breathtaking feedback loops like you've never heard before.".
This plugin is often used by Travis Scott for his adlibs: It provides the characteristic, gigantic, modern reverb that you hear in his songs, such as on "Highest in the Room"(you can use it for example with adlibs like "It's lit!" or "Yeah!" listen).
I have to admit that this free VST plug-in is one of my absolute favourites.
Spitfire Audio LABS: Uncomplicated All-Rounder
First place goes to Spitfire Audio Labs. The company Spitfire really develops some of the best free VST plugins.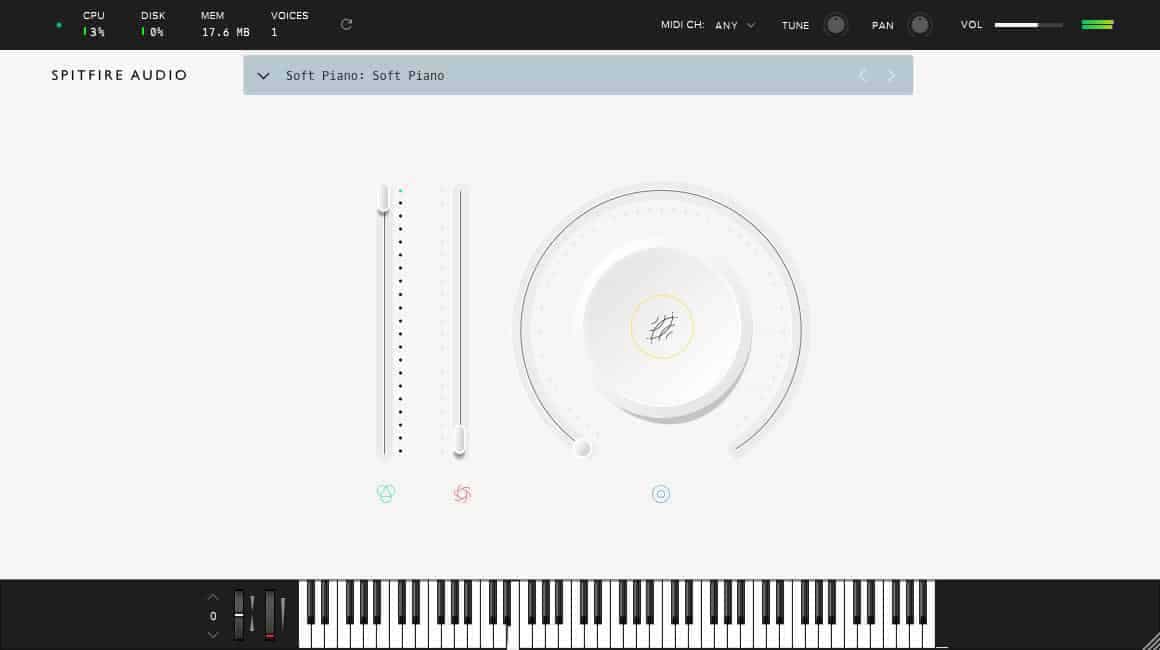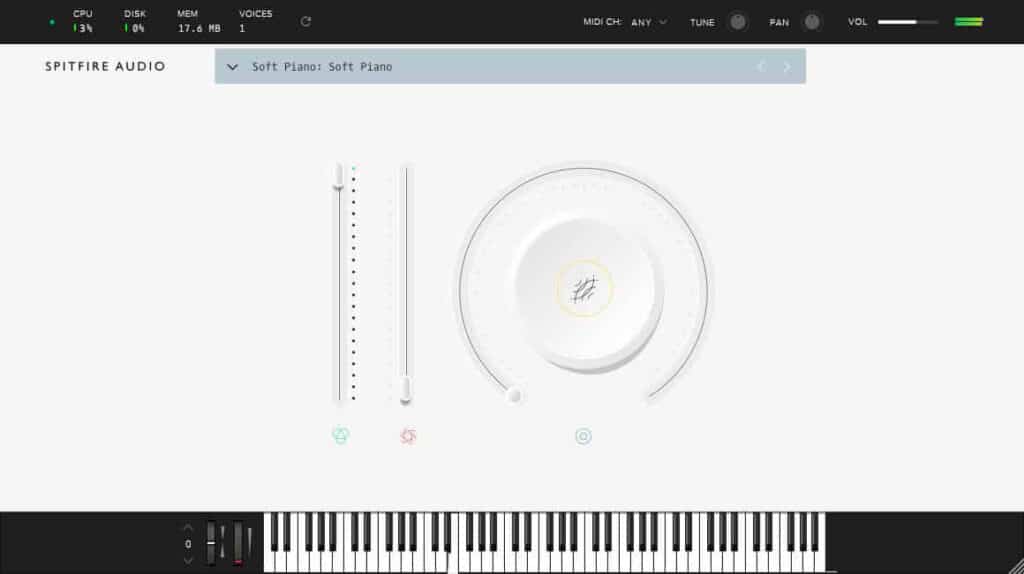 When you download the Labs plug-in, you can download many instruments, such as pads, cellos, strings, drums or piano (you must download each instrument separately).
My favourites are the soft piano, a fantastic sounding Keyboardand the drums (just drums), one of the best free VST drums I have ever tried.
If you try this free VST plugin, you'll see that I'm not lying: the drums are incredibly good (and so are the other instruments).
Orchestral Tools Layers: Best Orchestra VST Plugin
This plugin contains 4 instruments (Brass, Full Orchesta, Strings and Woodwinds). They are all perfectly suited to recreate a complete orchesta.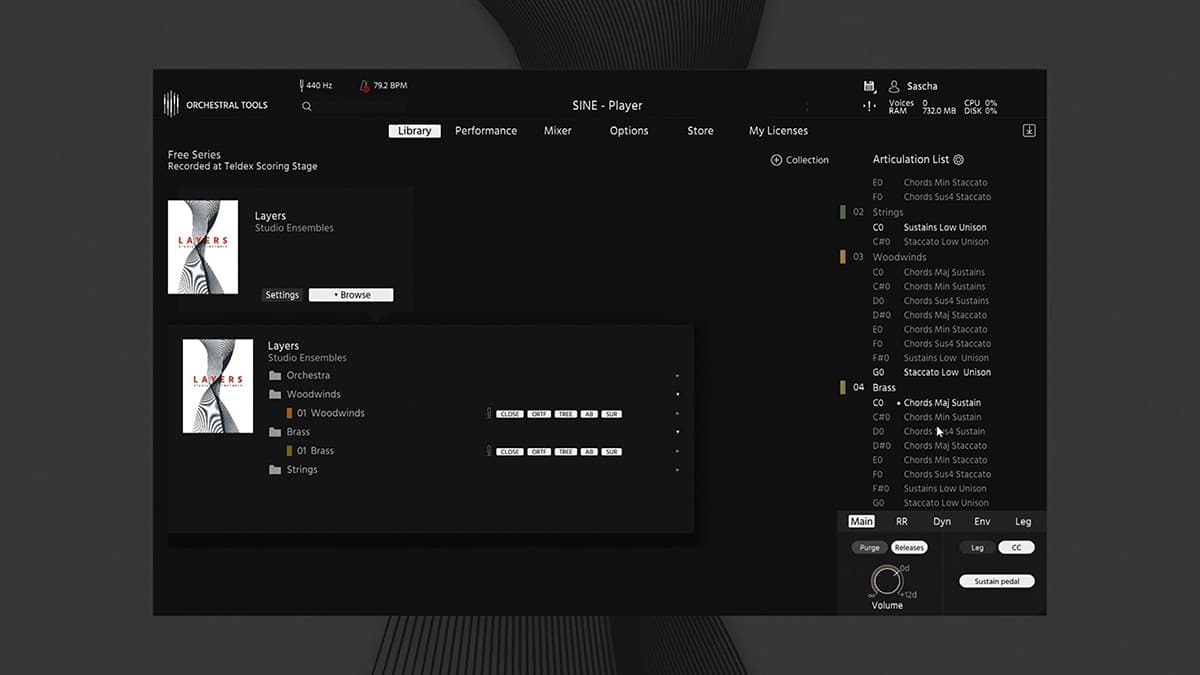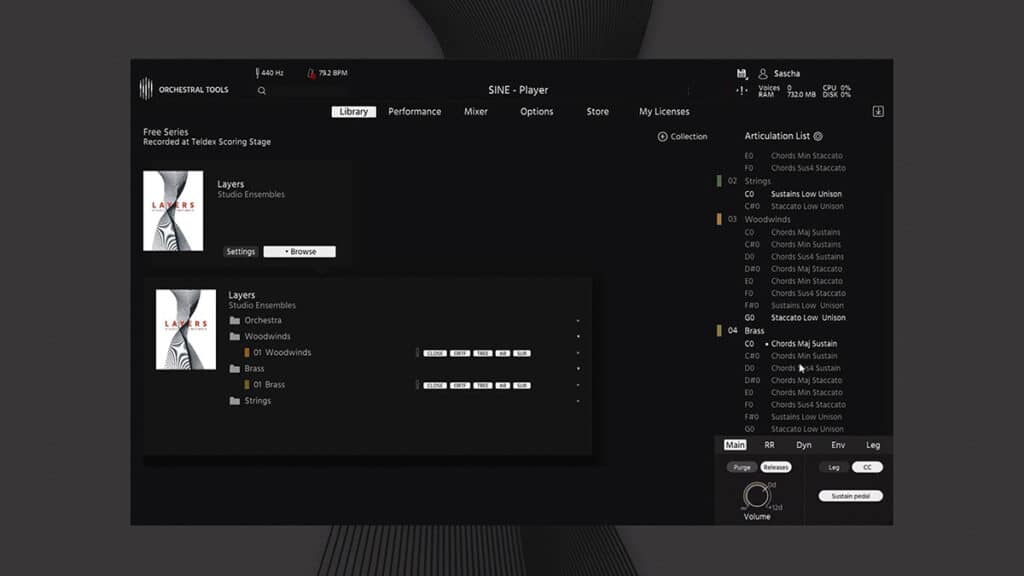 I have to admit that the download process is a bit tedious. You have to register, confirm (spam comes up), download the plugin, install it and then install each instrument individually under the "My licences" section.
But hey... if you can do it, it's a great plugin to have in your repertoire.
Vital Audio: Best free VST synth
Vital Audio is a very visual synthesizer that lets you create sounds by combining different forms of LFOs and envelopes.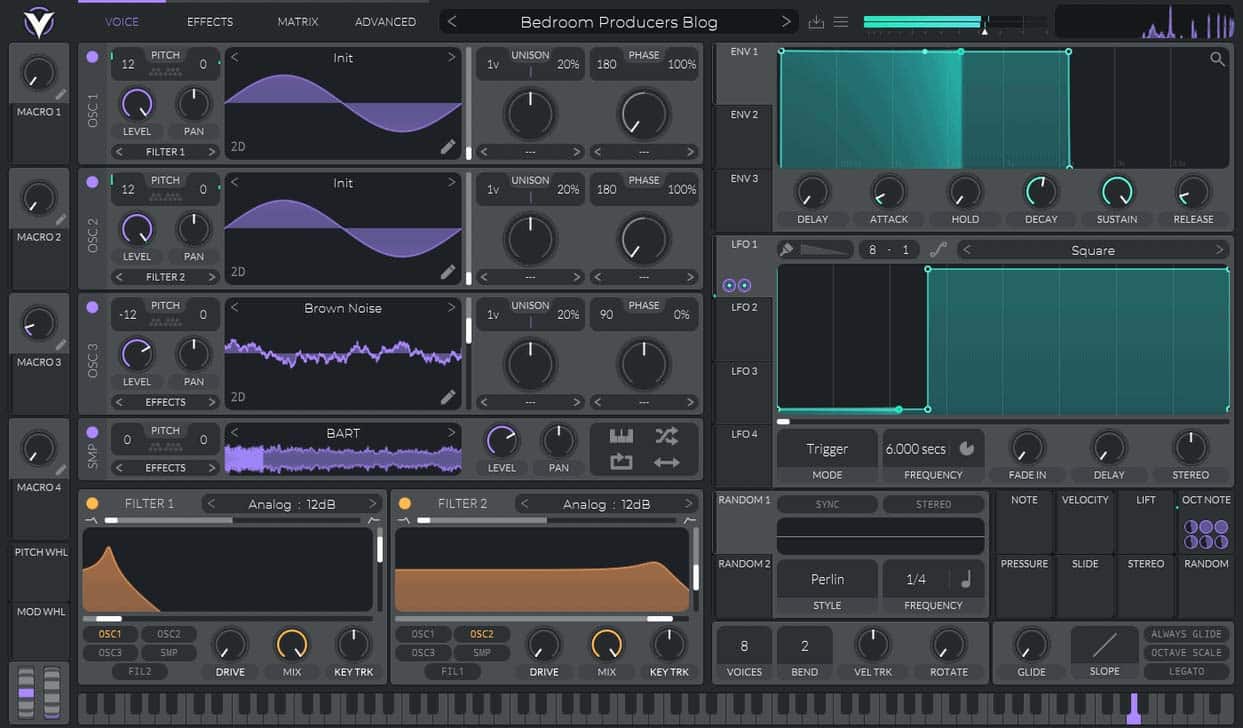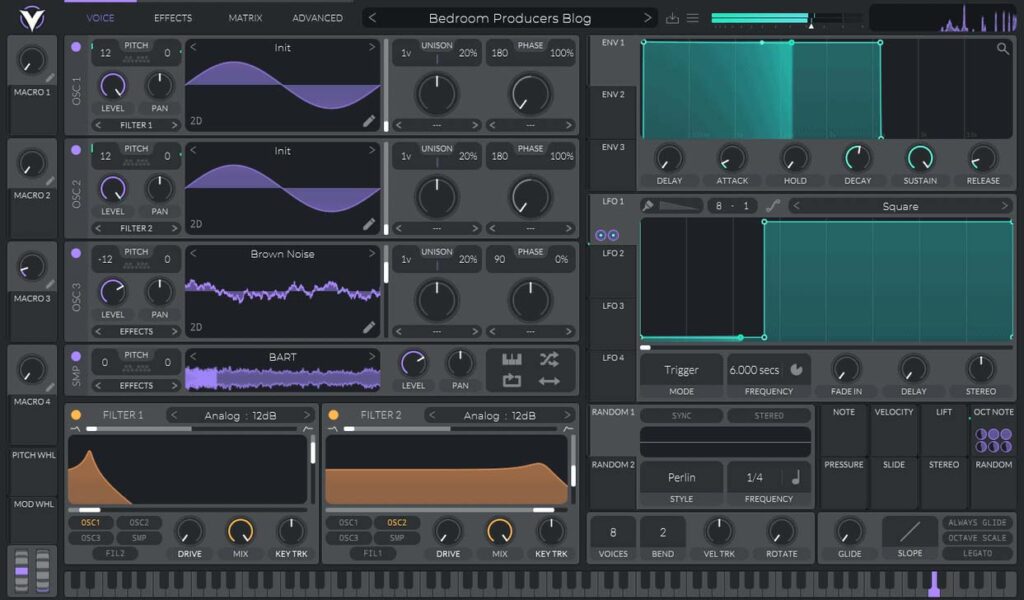 The free version comes with 75 presets and 25 wavetables, which are great for testing presets.But this synthesizer is really cool, because the possibilities for customising the sounds are almost limitless.
As they say, it's "vital" to have it in your free VST plugin repertoire.
Infinite Space Piano: Best free piano VST
Infinite Space Piano is a mixture of an acoustic piano with atmospheric textures. It is based on an acoustic piano and you can adjust the volume of each texture in the main window.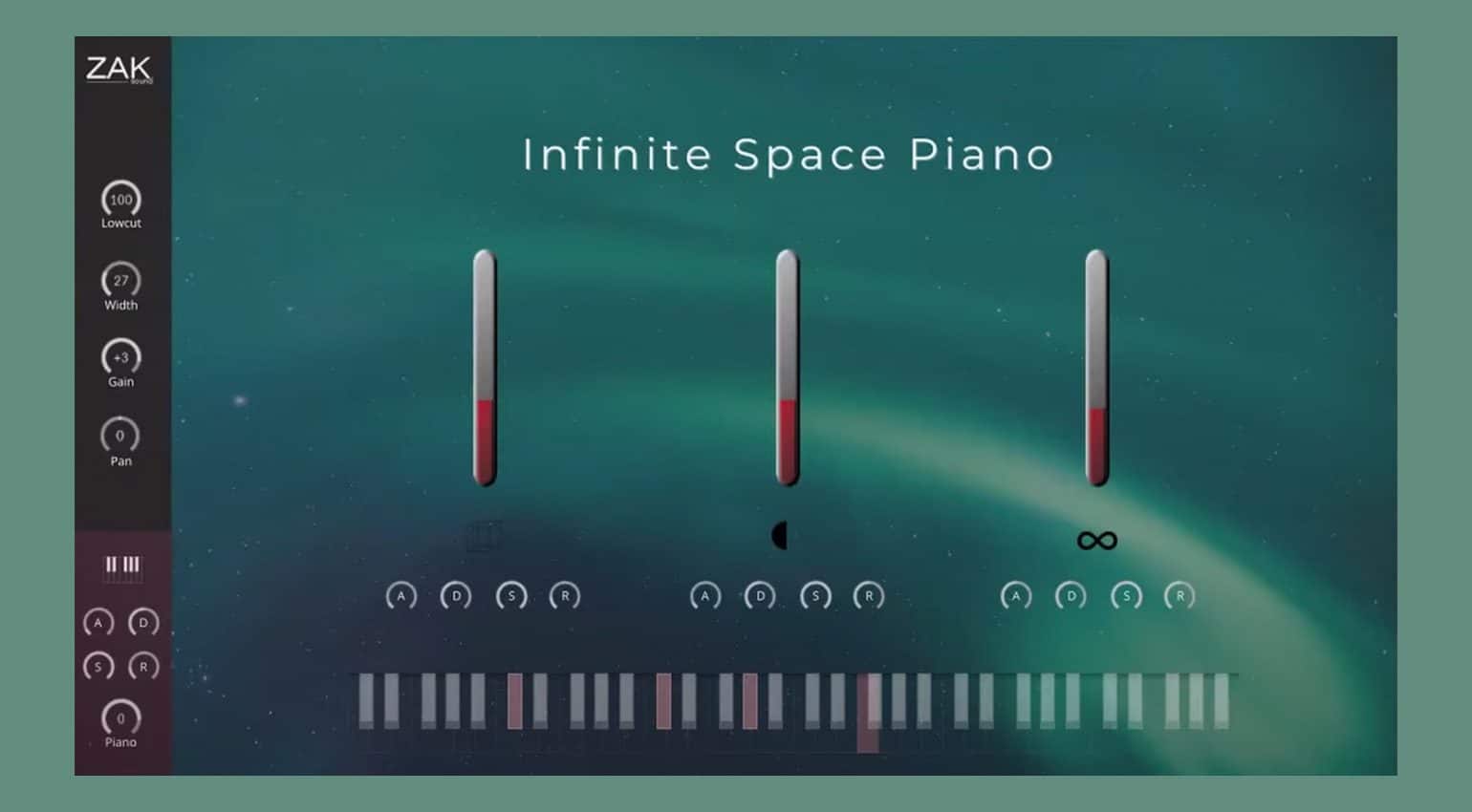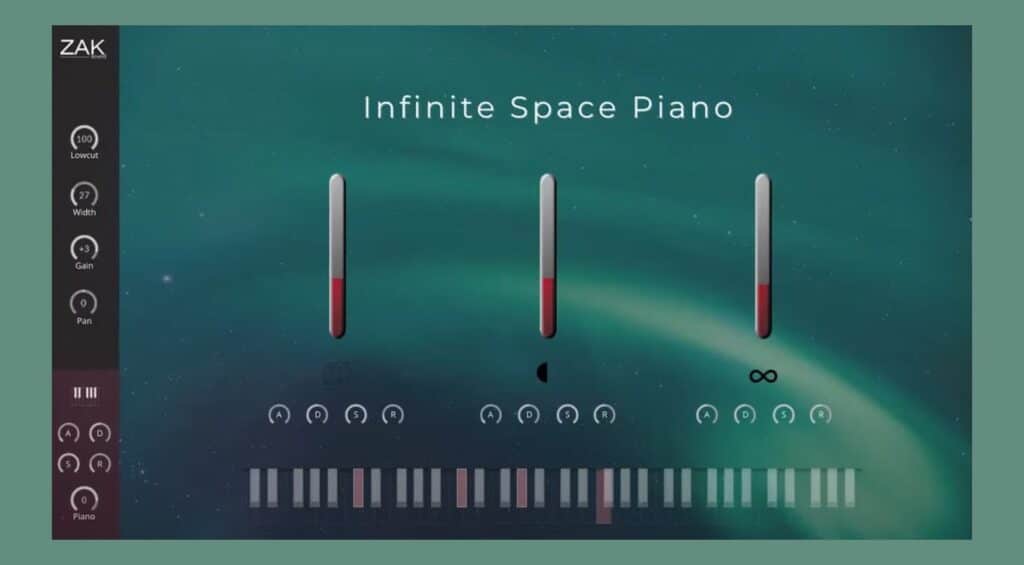 It has low cut, width, pan and gain controls and you can also adjust the ADSR of the piano and each texture.
It is available as VST3 for Windows and as VST3 and AU for macOS.
Ample Bass P LITE II: Best free bass VST
It's never easy to find a good bass guitar for your song... I would say, next to drums, it's one of the hardest things to find.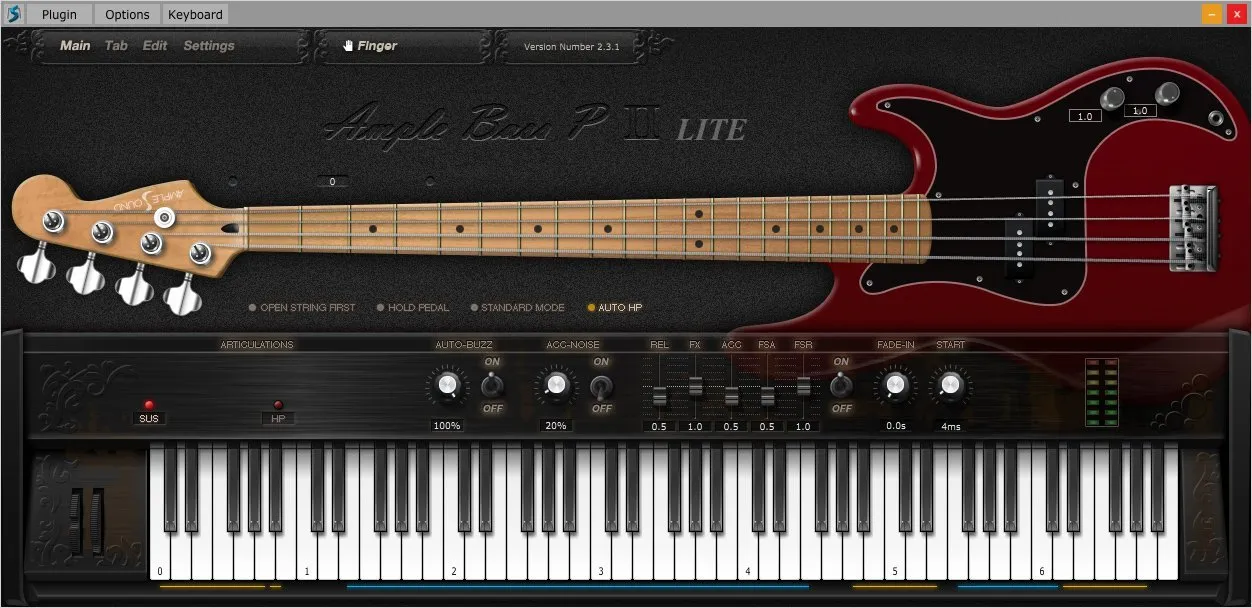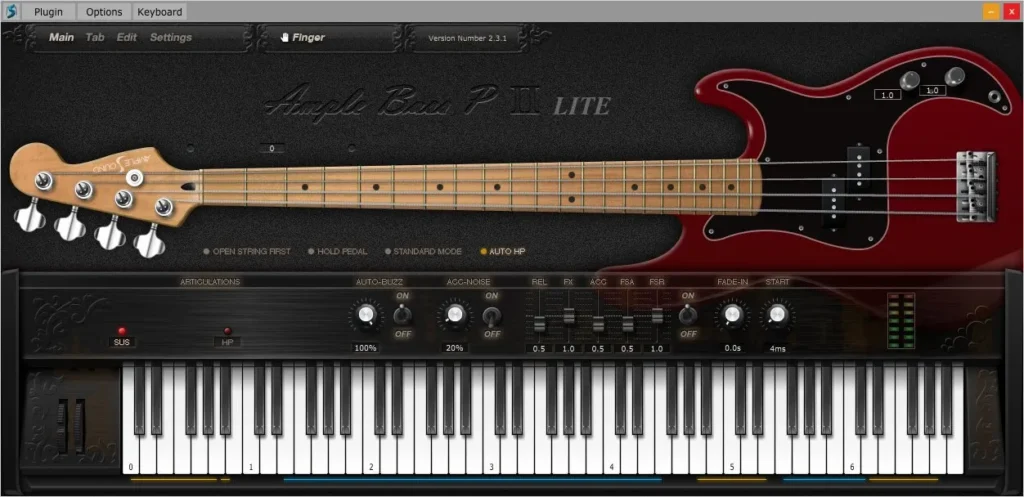 Of course, it's always better to record a real bass through a good amp in an acoustically treated room with a microphone... But not everyone has these possibilities. That's why it's important to have either good bass samples or good VST plugins.
But the Ample Sound Bass P Lite II is a great bass that sounds very natural for many styles of music.
It is based on the Fender Precision Bass, one of Fender's most popular basses.
And it's actually a decent sounding bass, without that electronic sound that many bass VSTs have.
Pianotone 600: Emulation from the 70s
Pianotone 600 is a plugin based on the Jen Pianotone 600, an electronic keyboard from the 70s. It has this analogue sound that fits different styles like Lofi.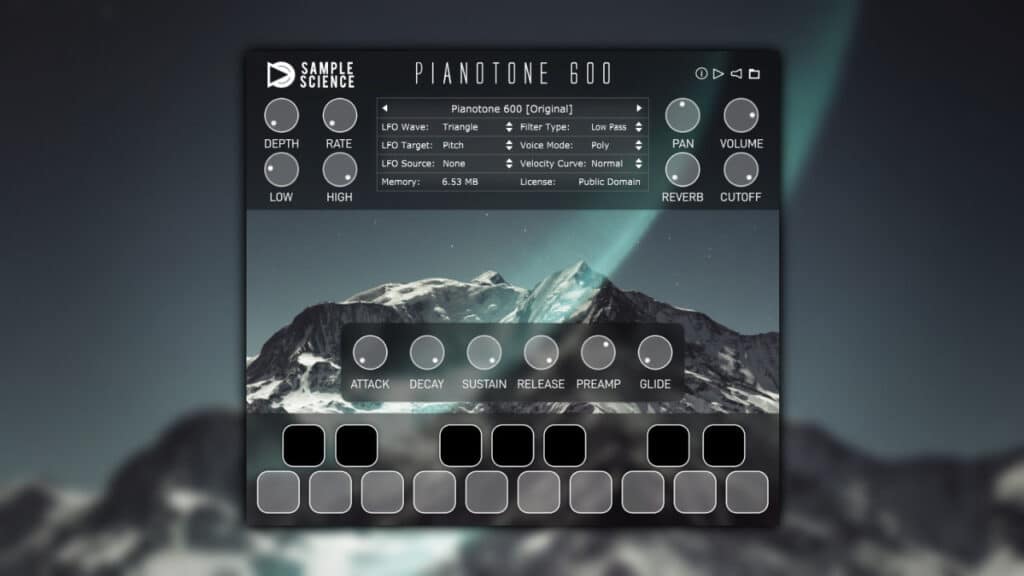 There are two versions: the original and the amplitude velocity. The velocity is a version with more sensitivity than the original.
I love the sound of this piano for its super analogue retro sound.
Vinyl Guitar: VST Guitar for Trap or Lofi
Vinyl Guitar is a VST guitar plug-in, but it is anything but traditional. For this, they sampled a guitar via a vinyl player and then built this instrument.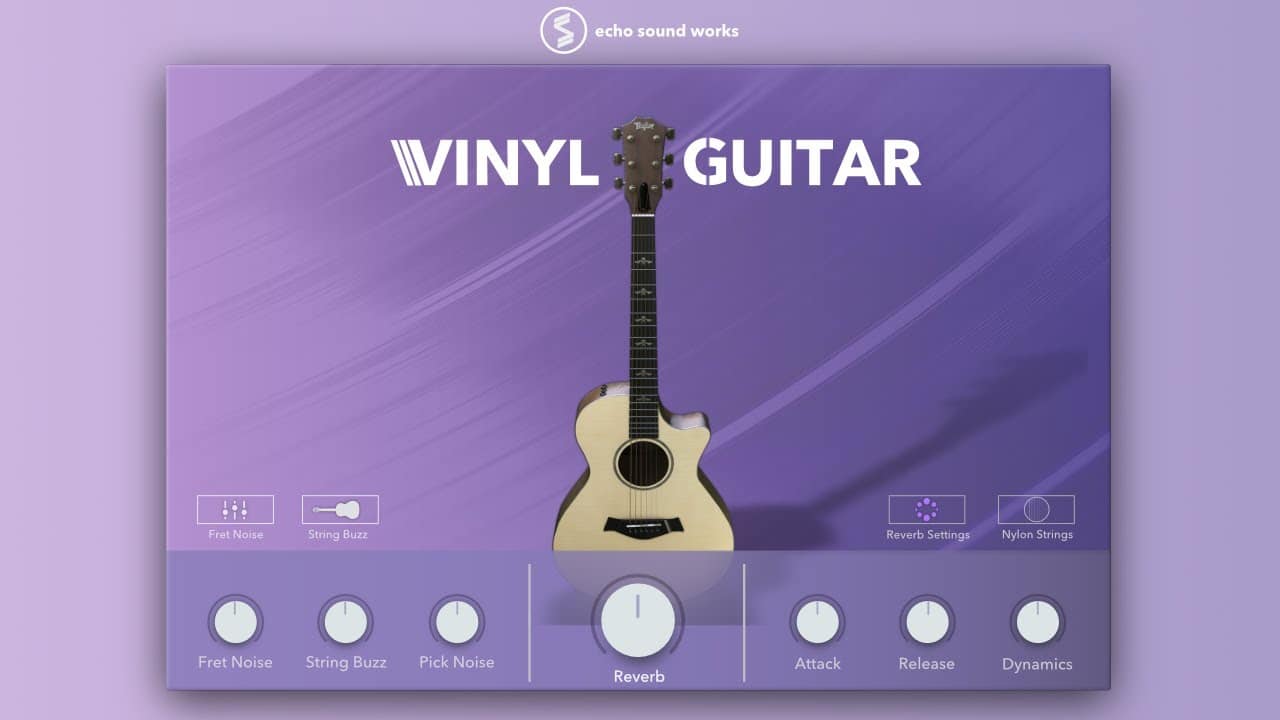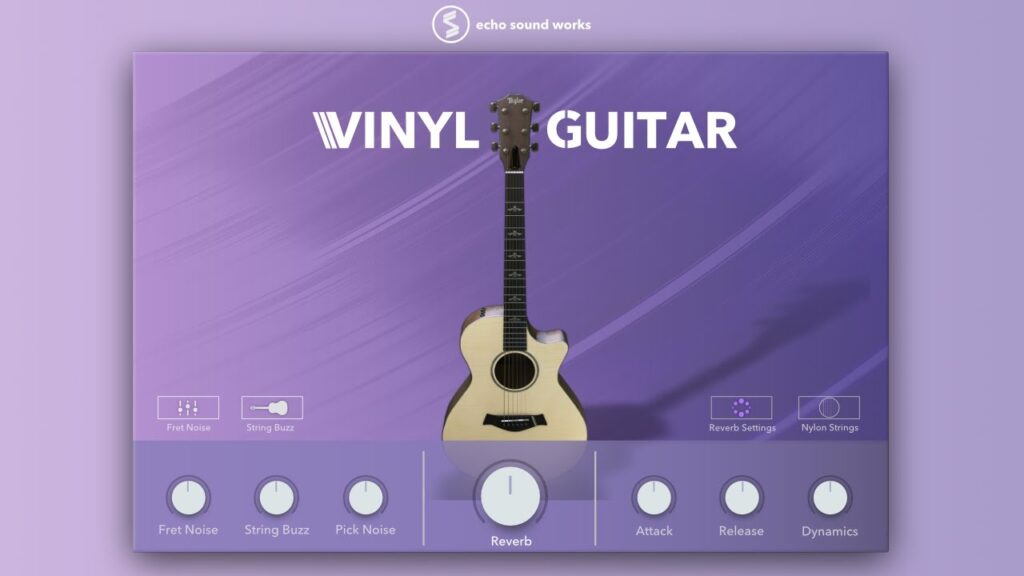 It has a very special sound that goes well with styles like lofi, trap or pop. It also has several controls:
Reverberation: Reverberation level, attenuation, stereo width and room size.
Fret sound: Used to activate the sound that naturally occurs when you change the fret on the fingerboard.
Pick Noise: Adds a touch of pick at the beginning.
Attack/Release/Dynamics: Ideal for adjusting envelope aspects and dynamics.
Project Sam Free Orchesta
Project Sam's Free Orchesta is the ultimate package you need if you're doing film music, suspense or any other genre that involves horns.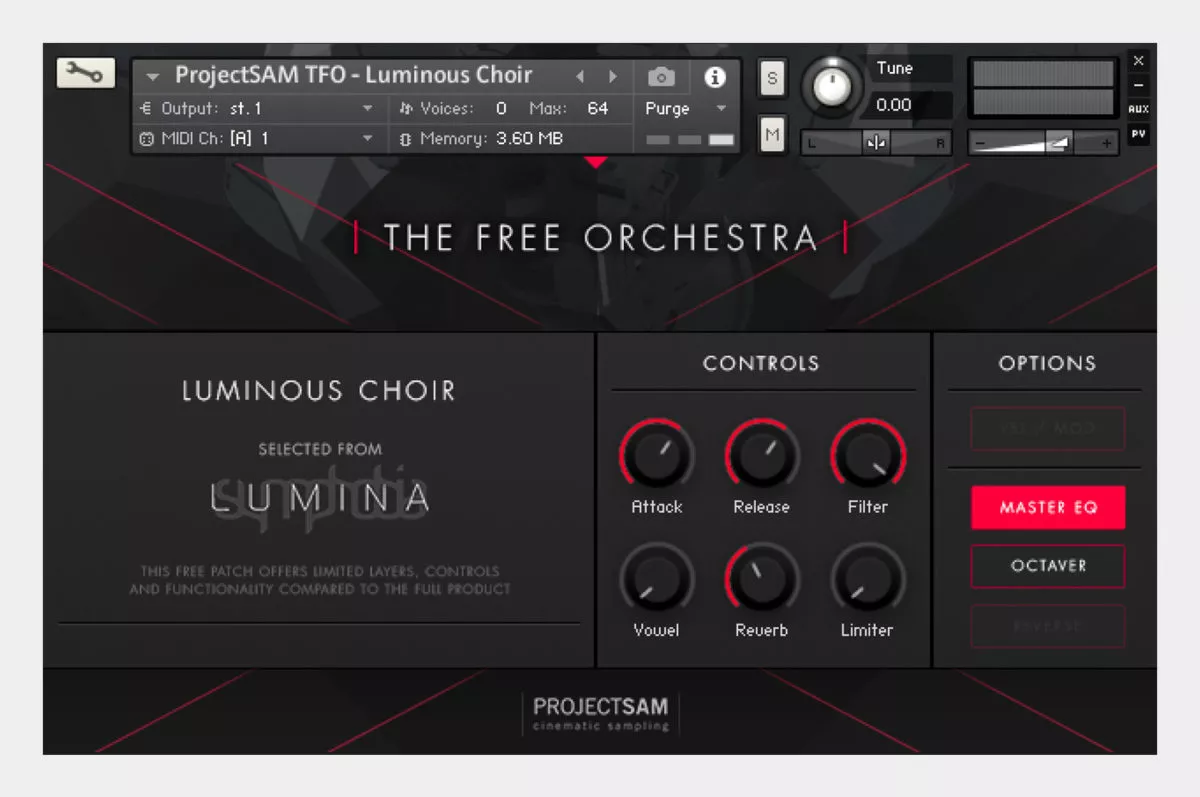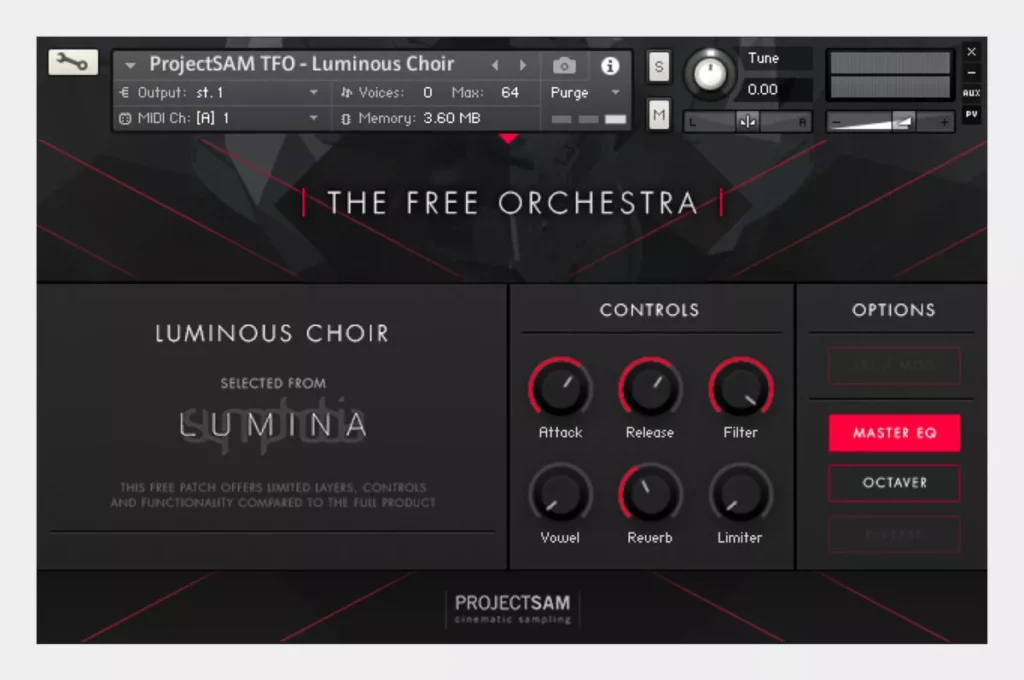 This 568 MB instrument pack contains a variety of wind instruments, orchestral strings and even symphonic percussion. Now it works in Kontakt Player (the free version), which is great!
It's a very, very complete VST plugin , a gem for a free VST plugin.
Downtown Colors
This is another free instrument VST plugin from ZAK Sound. In this case, Downtown Colors was inspired by different parts of the city to create 16 presets/sounds.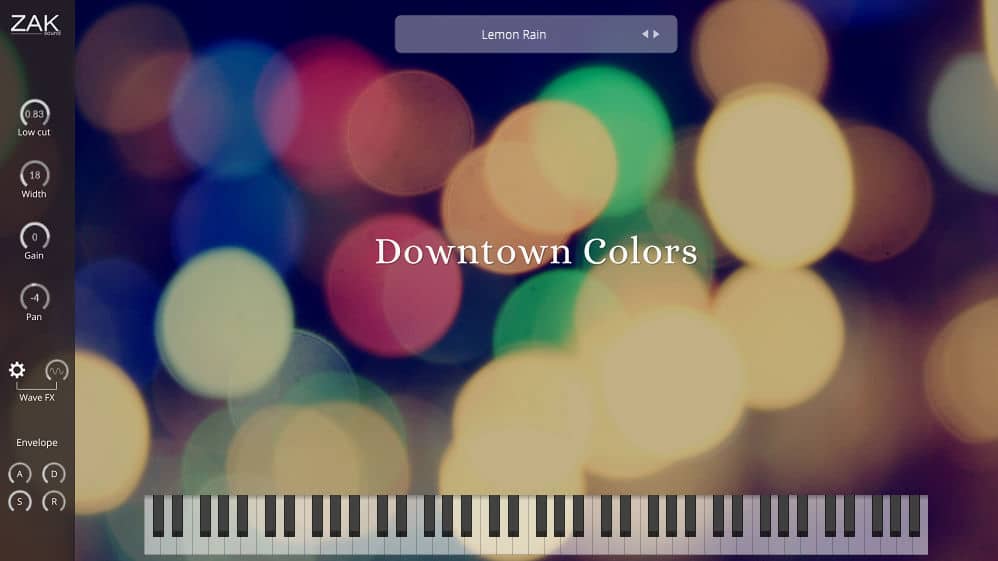 It has a total of 10 controls, including Gain, Pan, Width, Lowcut, three types of wave effects and all four envelopes (ADSR).
It is perfect for various quiet styles such as lofi, inspirational, alternative, etc.
Room Piano
Room Piano is a super-light piano VST plugin that is perfect for lo-fi songs.
If you know the pianos used in the lofi scene, this retro piano has the sound to create that feeling. To download it for free, you have to enter "$0" where the price is. Of course, you can also set a higher price.
DSK Saxophone: Best VST Saxophone
DSK Saxophones is one of the best free saxophone plugins. Literally, this 10 MB plugin is perfect if you want to have a saxophone in your song.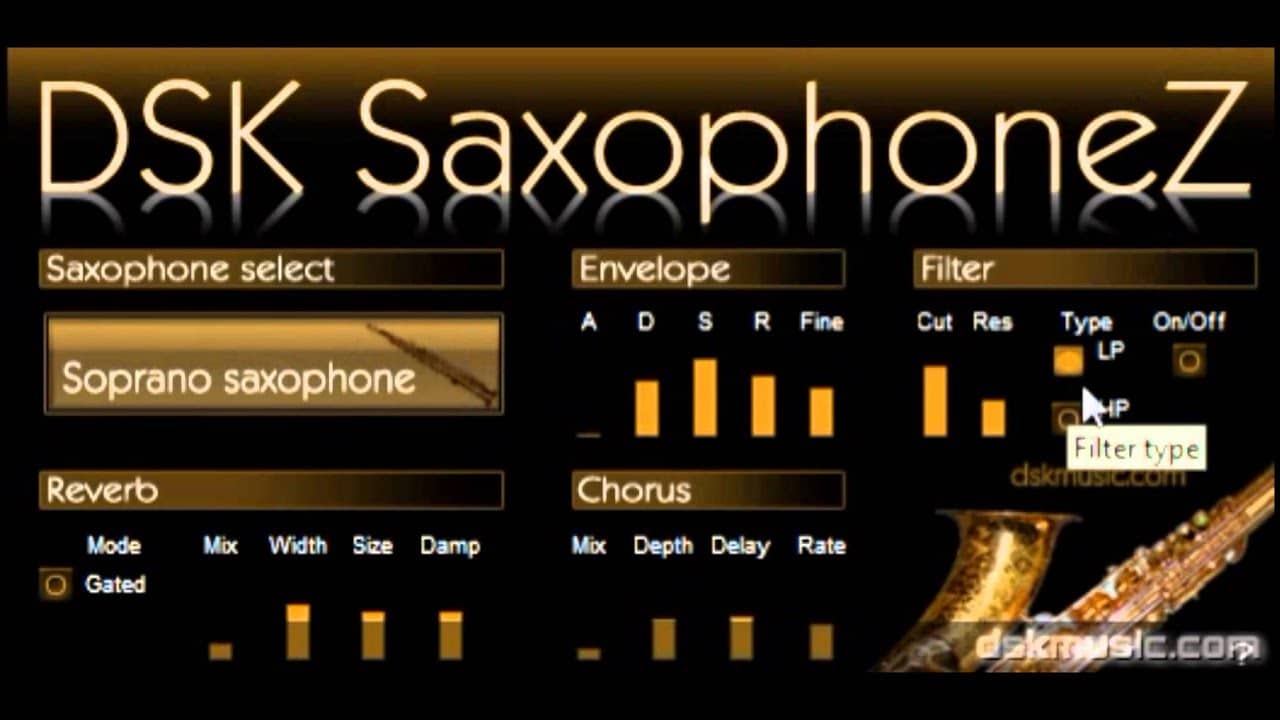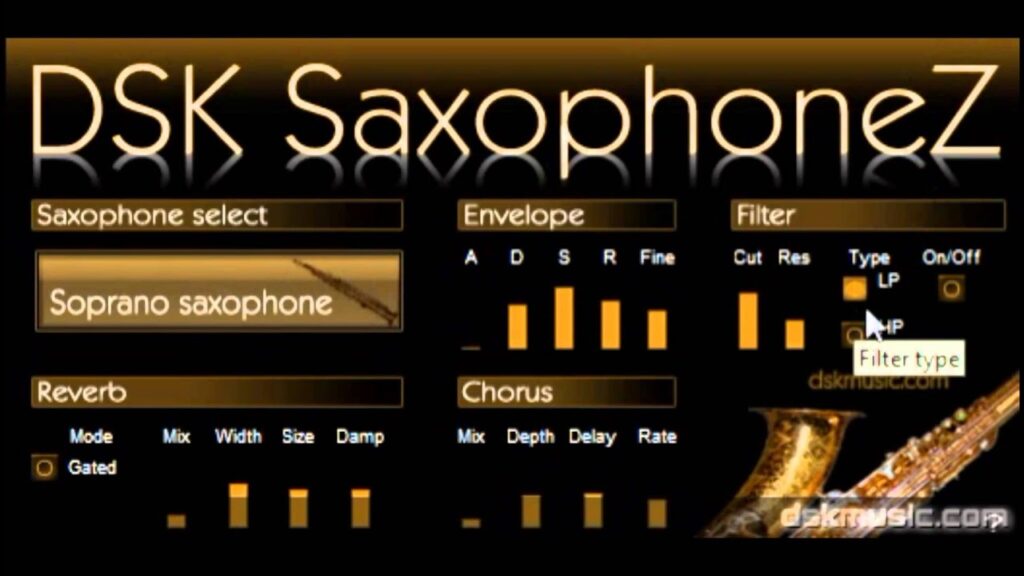 It sounds very realistic and does not take up any space.
It has two modes: soprano and tenor, and some settings like speed and reverb. It is simple but effective.
BBC Symphony Orchesta
Back at Spitfire Audio, we now have the BBC Symphony Orchesta.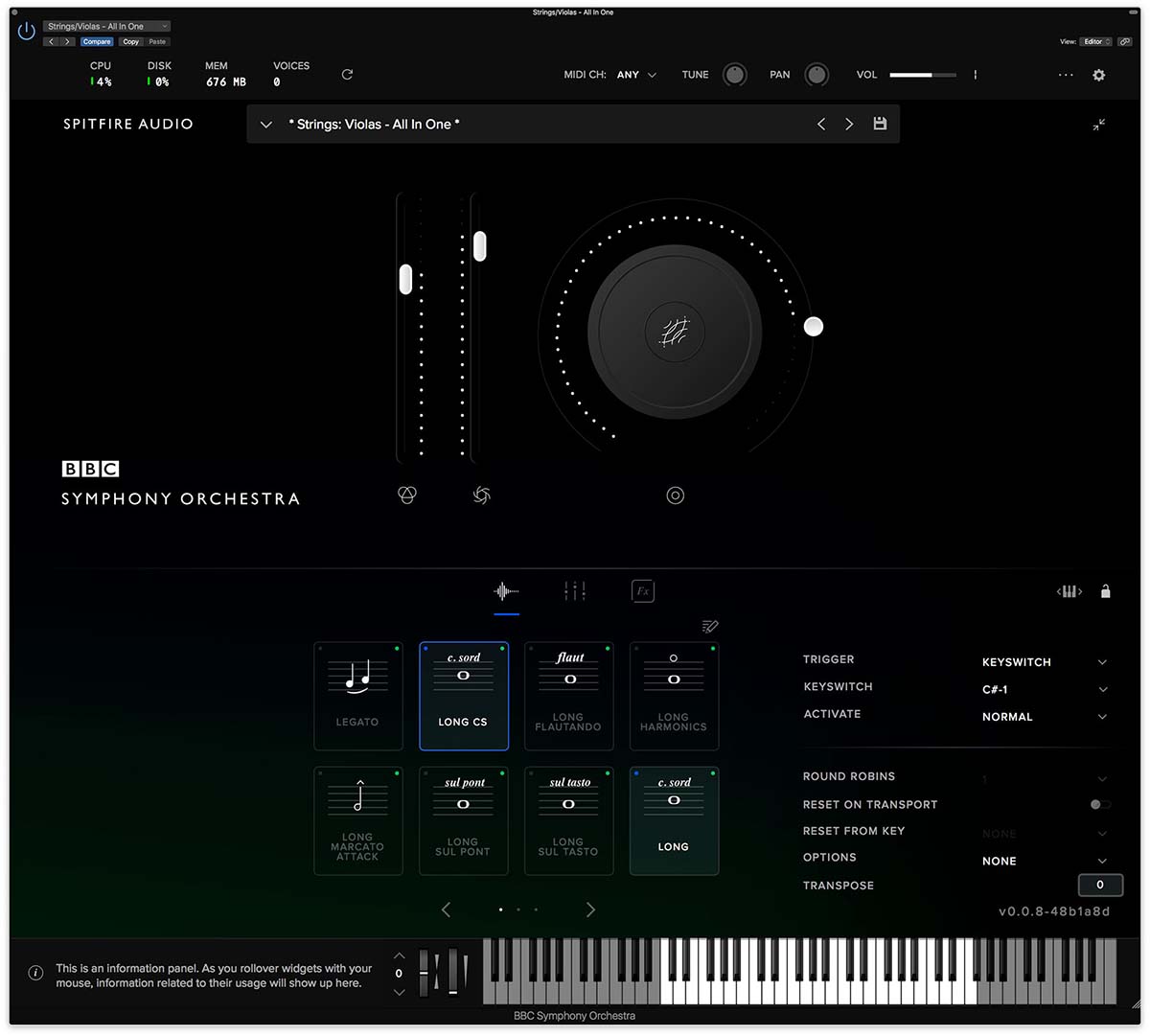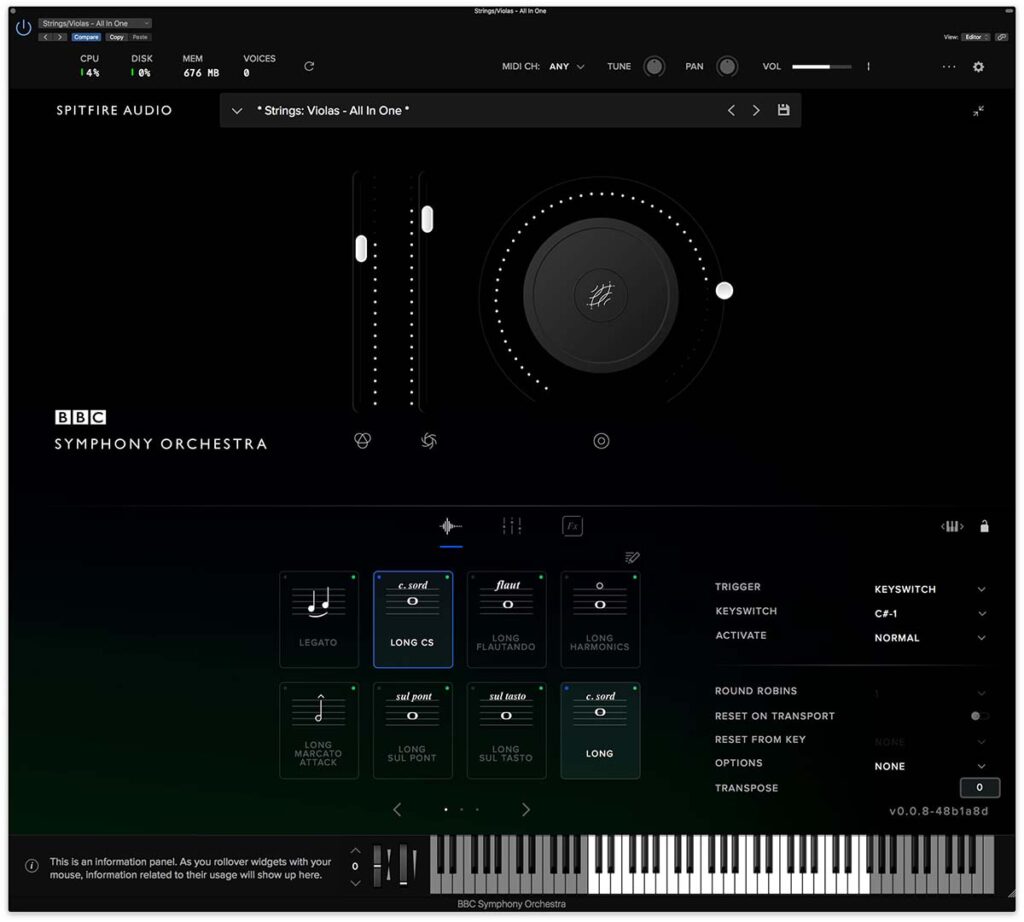 This is a great orchestral sound plugin that comes with 33 different instruments. In terms of style, this VST plugin really rocks. If you make cinematic music or something like that, this plugin is a must.
The trick to download this VST plugin for free is that you have to enter the product and where it says "Add to cart", underneath it says "Or free". There you click, enter your email address and get it for free in 14 days.
You have to wait two weeks, but it's worth it.
Piano One
Piano One is based on the Yamaha C7 concert grand, a world-famous and prestigious piano. Other plug-ins imitate the same piano, but this one is free.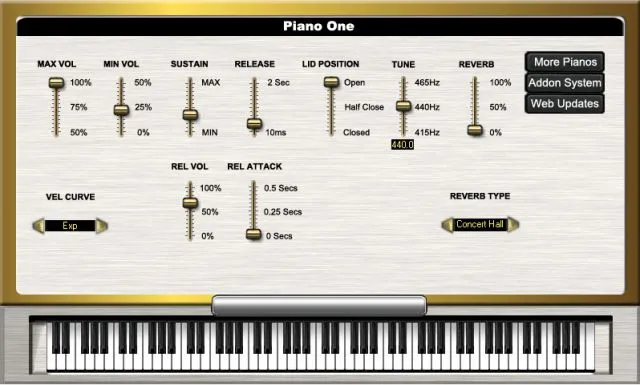 It sounds very realistic and is perfect if you need a concert-quality piano plug-in for your song.
It's worth having them in your repertoire.
PowerDrumKit
The PowerDrumKit is a very realistic sounding drum VST plugin. In addition to the sounds of the individual drum parts, the library also contains Beatsthat inspire you.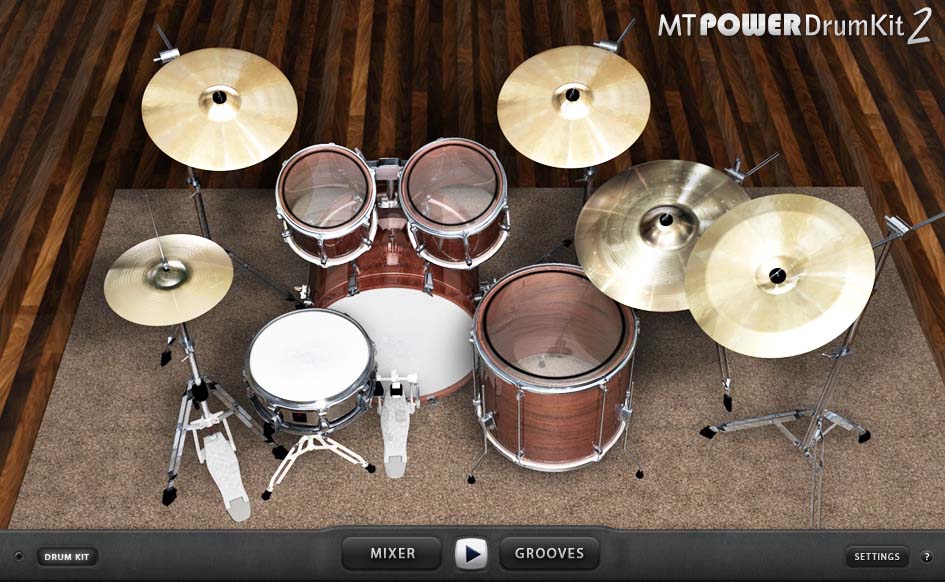 This is a very useful function for those of us who don't play drums professionally, because we can listen to different rhythms and then write something similar via MIDI.
There is also a mixer that allows you to change the volume of each sound.
Eventide Pendulate
Pendulate is a chaotic mono synthesizer developed by Newfangled Audio.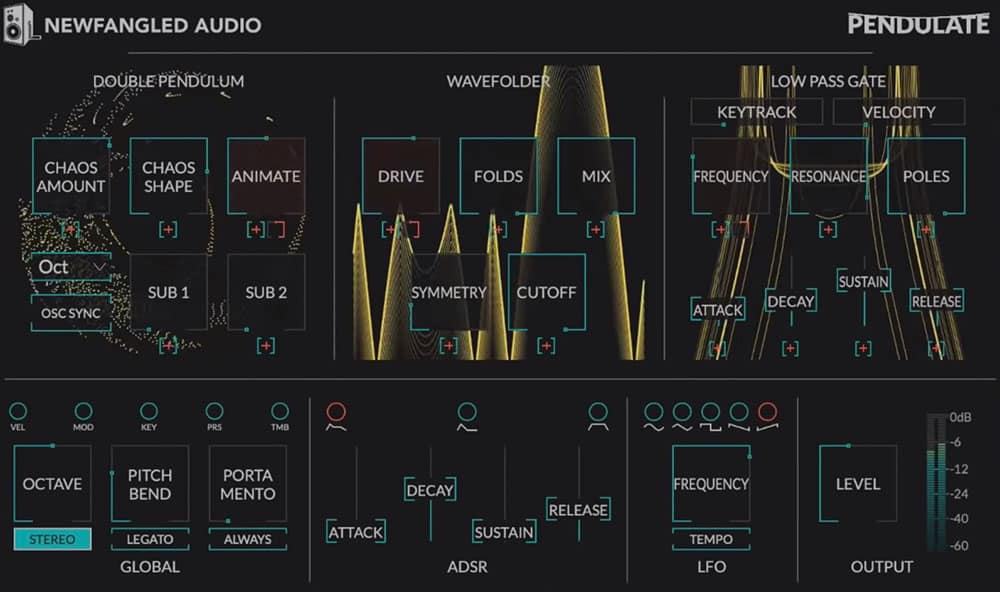 This free VST plugin creates its sounds with a new oscillator design that is not used by other synthesizers. That's why they sound so strange.
But if you're looking for something epic to make electronic music, then you should check out Pendulate.
Quiet Piano
As the English name suggests, Quiet Piano has a quiet aura.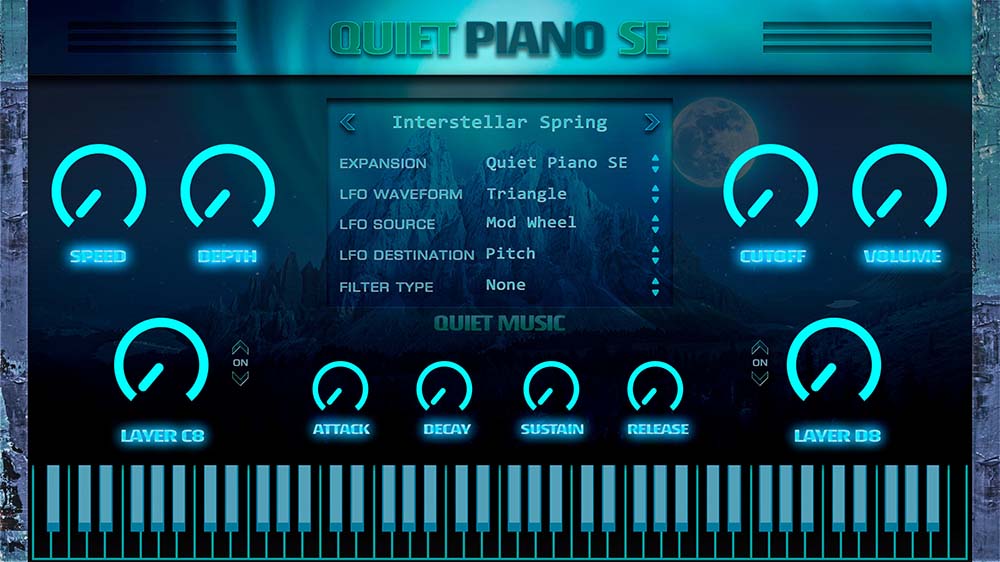 Ideal for styles like ambient or relaxation music, lofi and the like. It has 8 sampled presets as well as ADSR and cutoff controls.
It requires 1 GB and runs under both Windows and macOS.
Dexed
Dexed is a super light (3 MB) free synthesizer plug-in that is outstanding. It is modelled on the legendary Yamaha DX7 synthesizer.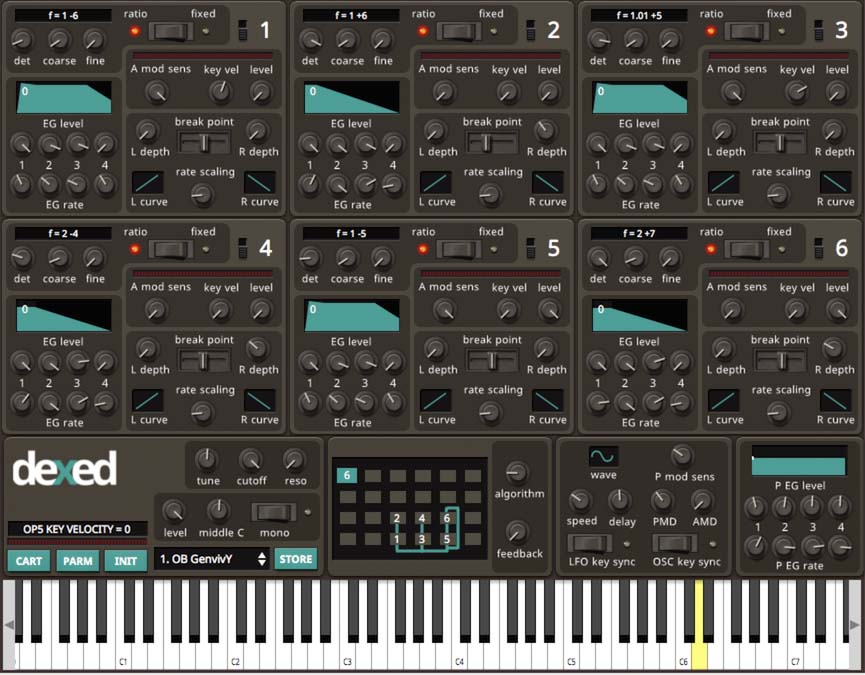 It contains a total of 32 presets and many of them sound really good (not all, heh). But it's pretty cool and since it takes up very little space, it never hurts to have it.
Ample Sound Guitar M LITE II
Finding a good acoustic guitar VST plugin ... is like looking for a needle in a haystack.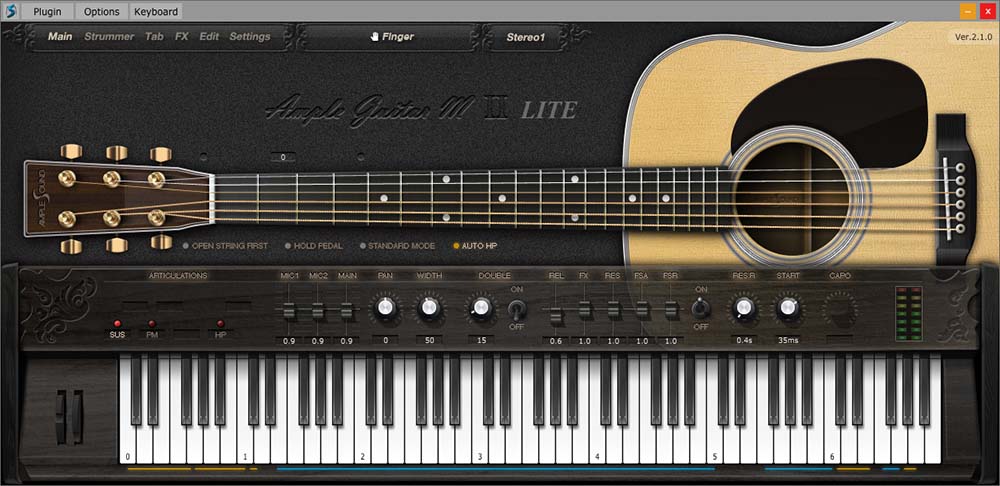 It's really complicated, because it's not easy to imitate the sound of a guitar... let alone an acoustic guitar. Ample Guitar is a plugin based on an acoustic guitar and has many functions to make it sound realistic.
I always think it's better to record the acoustic guitar because it sounds much more realistic and you can do things you can't do with a plugin. But if you only need part of your song with an acoustic and you don't have the money to record it, you can try a plugin like this.
Synthetic Vortices
Synthetic Vortices is a kit with 90 ambient loops in a VST plugin.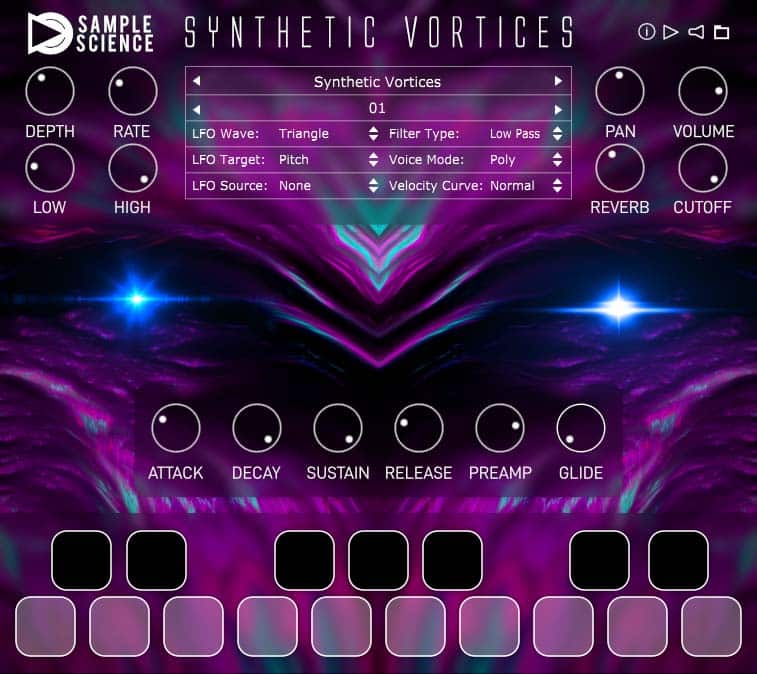 It sounds very, very unusual, but ideal for those who make suspense music or feature films. Settings include reverb, low-pass and high-pass filters, amplitude controls and three types of voices.