General information about the profession of sound engineer
Sound engineers are primarily concerned with various aspects of audio recording and sound engineering. As a sound engineer, you take care of the flawless, musical and optimal sound.
In addition to the classic technical tasks, there is also creative, design and editorial work. Sound engineers work in music, radio, television and film production or are responsible for the audio systems at large events. This blog describes the job description of a sound technician in more detail, e.g. sound technician training, areas of responsibility and requirements.
What are the tasks of a sound engineer?
First and foremost, a sound engineer takes care of the recording or live broadcasting of music. A sound engineer installs recording equipment or systems for dubbing and monitors conversations, voices, sounds and music. Sound engineers are involved in outdoor and indoor recordings and take care of themselves and the sound equipment at concerts, festivals, live performances, recordings in music and Recording studios and other musical events. The tasks on a film set can differ from those in music production, theatre performances or other events. You learn the basics in the sound technician training.
Audio engineers for indoor recordings have the possibility to optimally control the acoustics and influence them with effects. In a music and sound studio, you take care of the site inspection and determine the equipment in the room. It is important that the recordings are made in a noise-free environment. The sound specialists also take care of the procurement and installation of the necessary devices and equipment.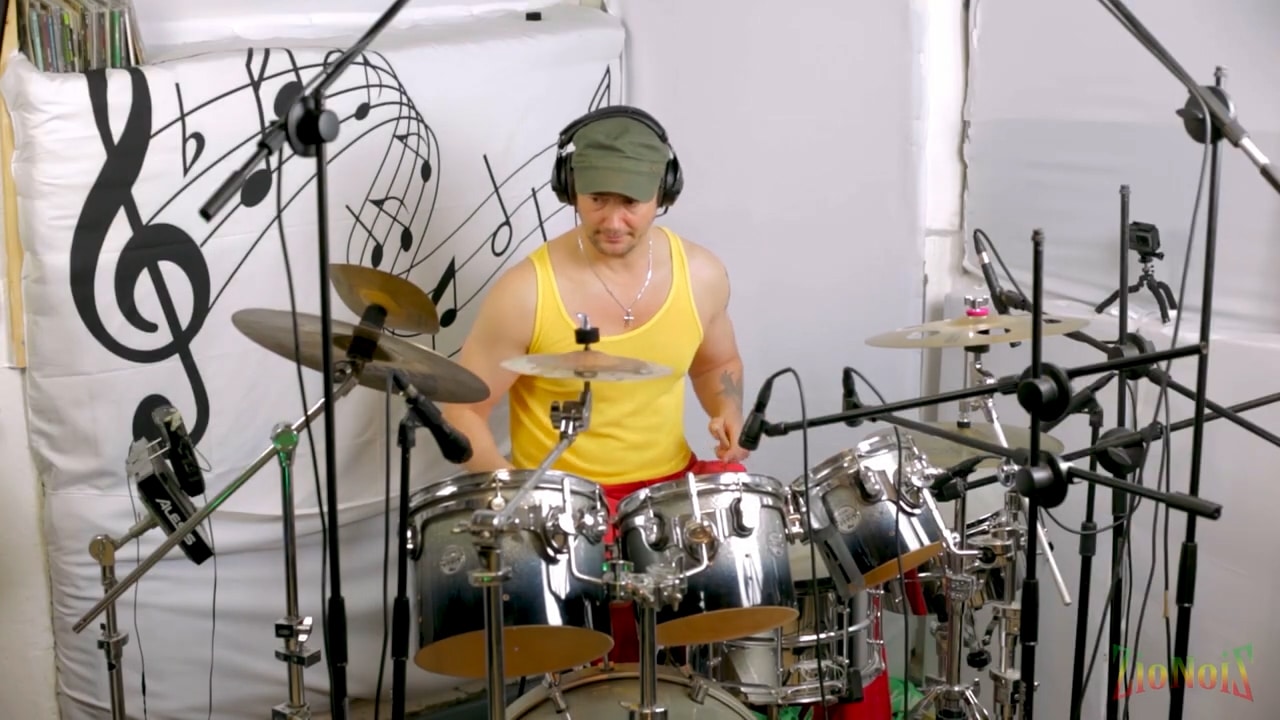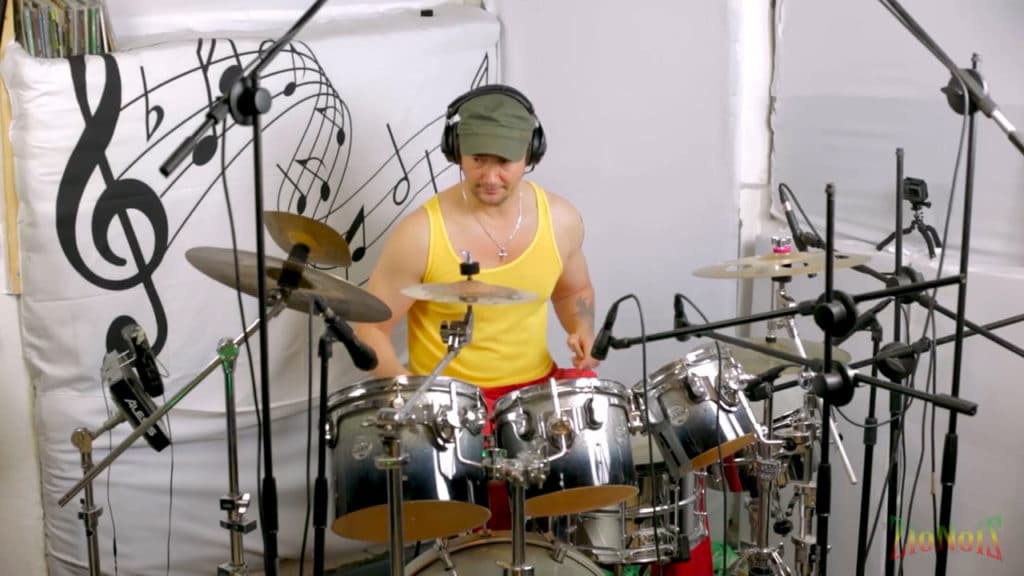 Once the systems and equipment are set up, there is a sound check to test the music system and make adjustments if necessary. The technical aspect is also the largest area in a sound technician training. In a music and sound studio, you can place the equipment and the music systems individually. In film recordings and theatre performances, the mixers and microphones would interfere with the shooting. Your job is to hide the microphones. For film shoots, the microphones are usually on the clothes. It is important that you consult with the set and costume designers.
For image and video productions, you coordinate with the video technician in order to optimally synchronise image and sound. Sound technicians are also the first point of contact when there are minor problems with the music system or equipment. You should be able to find and rectify the faults quickly so that the music or film production can continue.
For sporting events, concerts, live shows or festivals, there are other areas of responsibility. Sound technicians take care of the best quality and optimal sound on the site. For this, you should carry out a site inspection with other specialists (e.g. lighting technicians, cameramen or event technicians) beforehand. Noise interference and the separation of voice and instrument recordings must be taken into account for outdoor recordings.
Sound engineers can also work as post-production technicians. Here, your tasks consist of controlling the digital and analogue quality of the recordings. For example, you remove small background noises or carry out mastering, mixing or editing. For music videos or commercials, you add various sound effects or samples to improve the recording.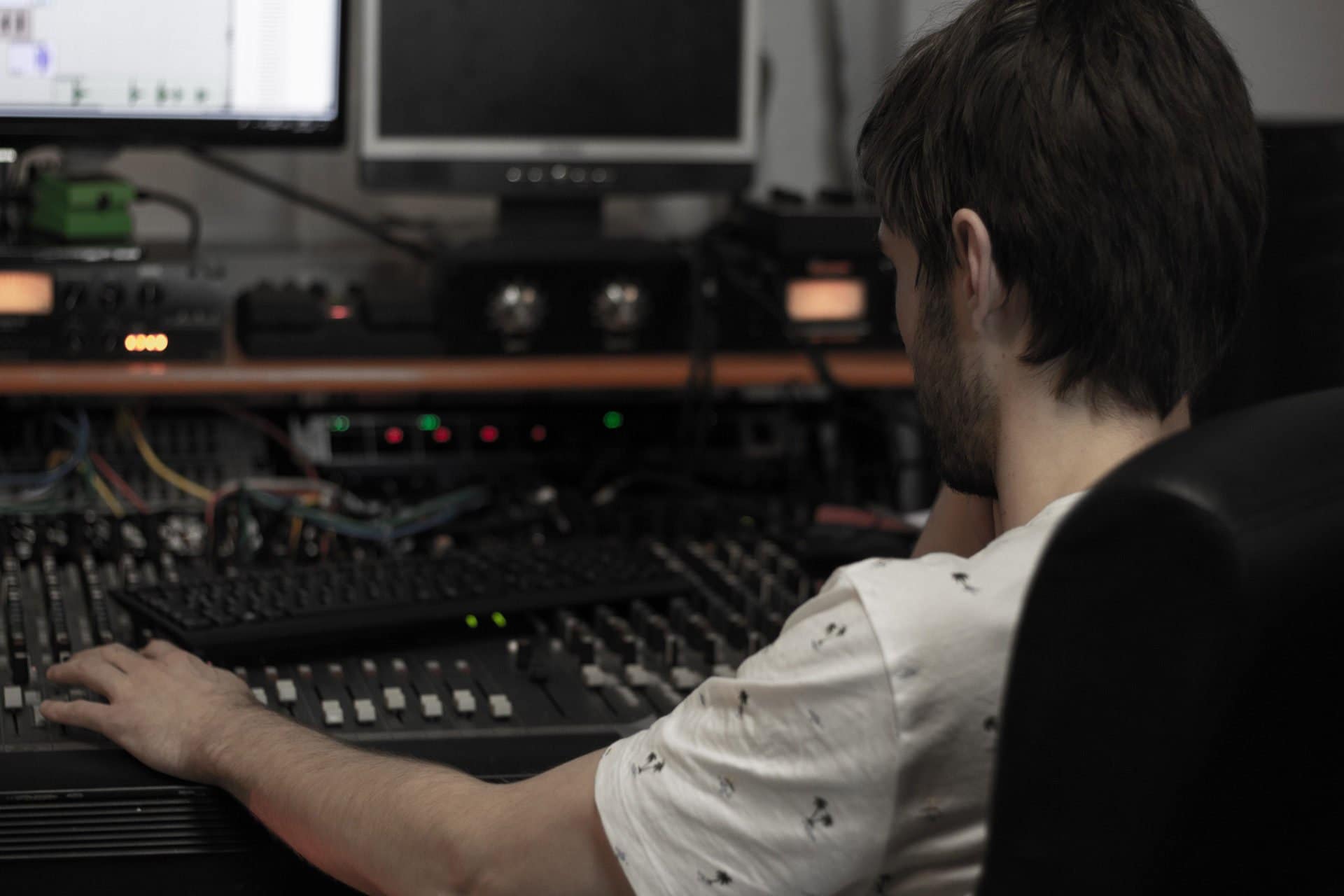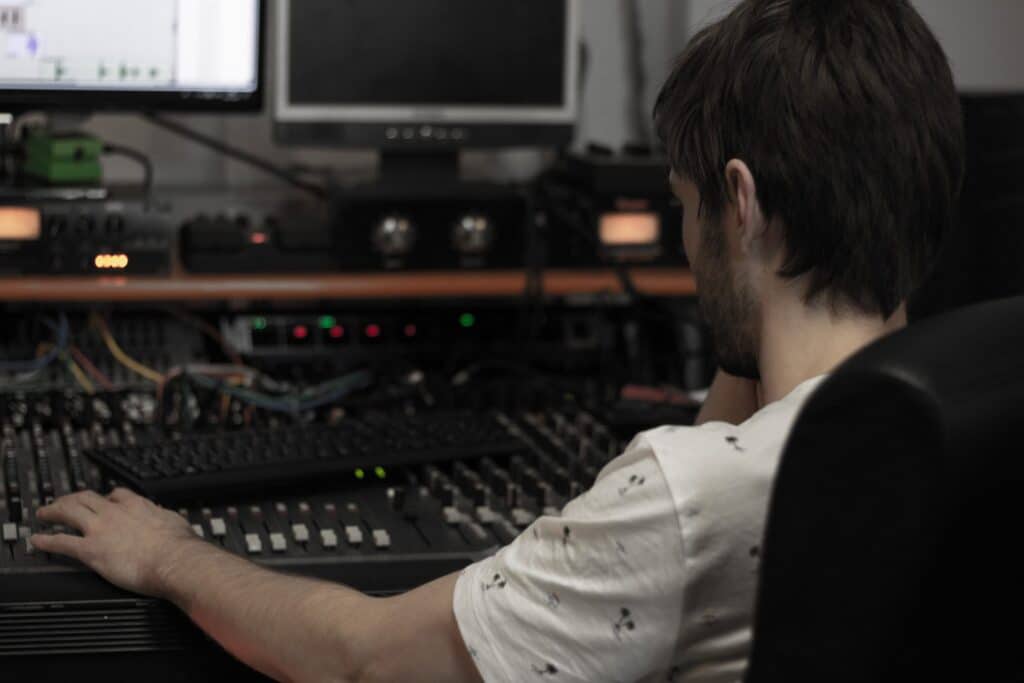 Sound engineers are familiar with sound reinforcement and technology. In sound engineer training, you learn how to use tone controls, volume meters, synthesizers, headphones, loudspeakers, microphones, mixing consoles and sound cards. Of course, you should also be able to use and apply these devices in your job. Since the tasks of sound engineers are very versatile, professional experience also plays an important role. Over time, you will get to know and use new areas of sound technology.
Where can sound engineers work?
The special thing about the job of a sound technician is that you can work in many different areas and industries. Most job offers are in film and theatre production, as a director, as an artist, as a producer, at music labels, at radio and television stations and sound studios.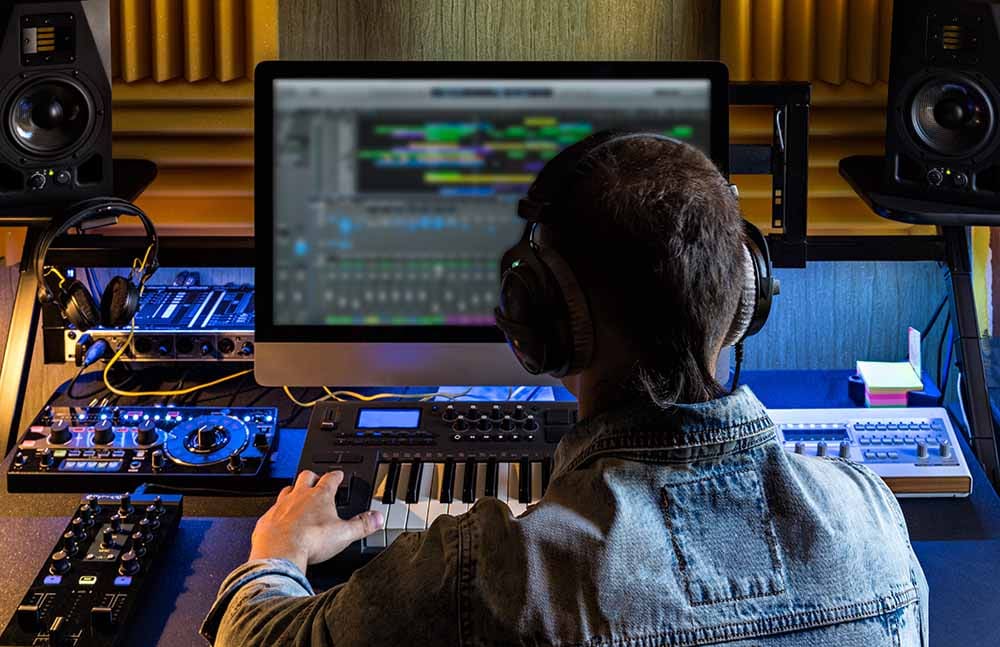 Sound engineers usually don't have a regular working day. You can also become self-employed and then travel to the events and projects yourself. As a sound specialist for a band, you will also accompany the band on tour. So you should have no problem being on the road for a few days or weeks at a time. Resilience and flexibility are very important in this job. It is also possible that you will have to work nights, holidays or weekends.
What does the sound engineer training look like?
There is no classical sound technician training. If you want to work as a sound technician later on, you should consider training as a media designer for sound and image or as an audio engineer, which are credited as sound technician training. Training as a media designer for sound and image takes place in a dual system. You learn all the theoretical and technical content of the sound technician training at school. For the practical part and implementation, you are then in the training company. An audio engineer apprenticeship is a purely school-based apprenticeship and takes place at vocational schools and universities. The length of the training and the training content are determined in advance by the course providers. The individual courses and training programmes may therefore differ.
Training as a media designer for sound and image
In your training as a media designer for sound and image, you will learn everything about the planning, organisation, production and precise implementation of sound and image recordings. This includes installing and setting up systems and installing the best lighting. You will get to know different programmes with which you can adjust and change the sound and image recordings. After the shoot, your tasks include the technical preparation of the sound and image files created and taking customer wishes into account. Licensing law and data protection are also two important topics that you will learn during your training as a sound technician and media designer. Depending on the employer, you may also work directly with customers. Part of the training is also customer counselling.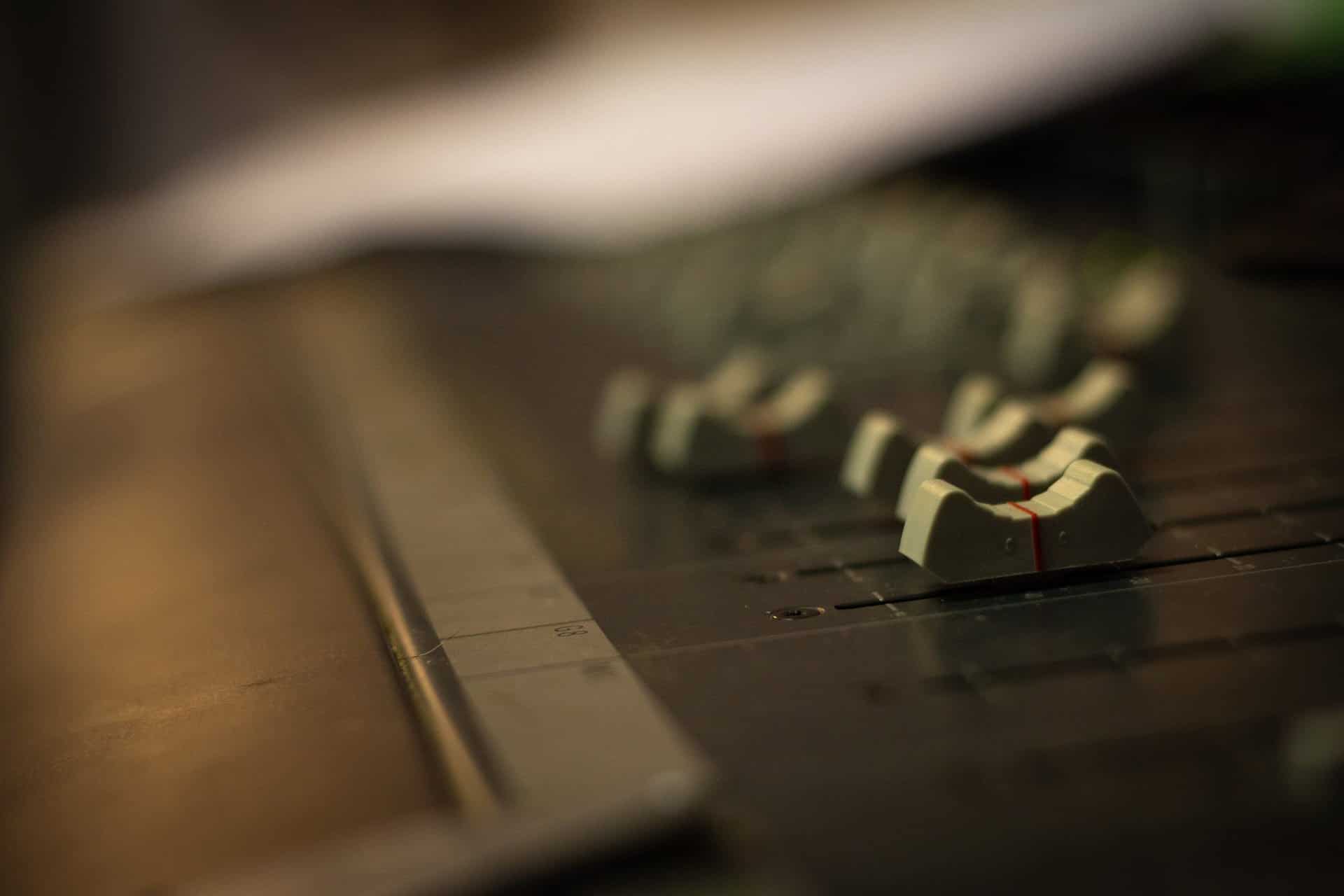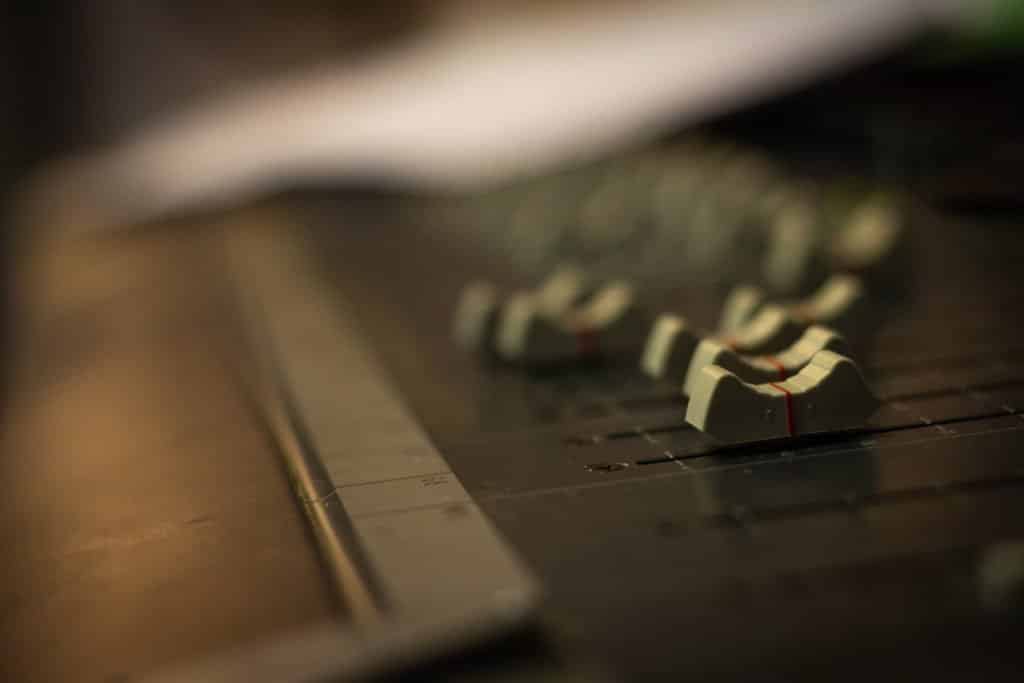 Training as a sound technician/ audio technology specialist:
As already mentioned, this training only takes place at school. Various subjects are taught, e.g. acoustics, ear training or technical operation. In addition, you learn everything about the construction and installation of individual music systems and what you should pay special attention to at film locations and events. Even though it is a school-based training, you will learn practical basics that are important for your future work. Other topics and issues in the training are the transmission of live sound recordings, the recording of live sound recordings and editing. With a completed apprenticeship as an audio technology specialist, you can find a job in music and sound studios, in cinema film productions, musicals or theatre performances.
Study in the field of sound engineering
As a future sound technician, you also have the option of studying to become a sound engineer/sound master in sound engineering. This degree programme can be completed at a college or university and usually lasts six to seven semesters. Here you will learn everything about music theory, listening skills, works, literature, music transmission and general audio engineering.
The SAE offer various degree programmes in this field all over the world.
Requirements and skills for sound engineers
You need a few skills to work as a sound engineer. You should be tech-savvy and have a good ear. In media production, you need to know about sound recording equipment, sound technology, microphones and other equipment. If you are responsible for outdoor recordings, you should be able to place the sound equipment optimally. Placement is hugely important for acoustics. Sound engineers need to know how to operate and maintain equipment. You also need expertise in sound optimisation, frequency processing, electroacoustics, acoustics and music theory. Creativity and intuition are also very important in your profession. Even small problems or mistakes can affect the entire soundtrack. For live performances and shows, preparations and tests are enormously important. Everything has to fit during the performance. If you work in post-production, you should be familiar with different editing techniques and the appropriate software. You need a good ear to find and minimise small noises. Sometimes it is also necessary to insert certain sound effects. Imagination and experience are particularly important here. To improve your chances of getting a job, you should do an internship to get to know the profession of a sound technician better.